About Aerostar Ltd.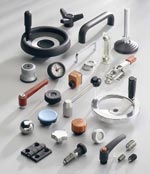 Aerostar Ltd. was established in 1998 and has become one of the leading suppliers to the Israeli market, including the aerospace, military, electronic and medical fields.
We are centrally located in Petach-Tikva, Israel, and have 20 employees and growing. Aerostar Ltd. is AS9120A and ISO9001:2008 certified by the Israel Standards Institute and meets stringent quality assurance standards.
All items stocked and supplied are accompanied by relevant certificates and are from aerospace approved vendors. Our experienced sales team strives to provide speedy solutions and quick delivery of parts at competitive pricing.
We specialize in locating hard-to-find items. Among our customers you can find:
IAI (Israel Aircraft Industries)
Israel Ministry of Defense - Israel Defense Forces (Army, Air Force, Navy)
Elbit
El Al Israel Airlines
Aerostar Ltd participates at local trade shows.